We have one simple mission, and it's to champion bus by recognising, rewarding and inspiring all those remarkable people that work within it.
Over more than 25 years, we've recognised over 500 top award winners, and some 14,500 people have joined us at our ceremony events.
As a team we're committed to promoting innovation, inclusion and diversity, always priding ourselves on our integrity and transparency with a highly-respected judging process.
Our chairman, Alan Millar, was editor of Buses magazine for 22 years before becoming consultant editor in 2021. He joined as our chairman in 2022 and is dedicated to delivering a first -class scheme, which benefits the whole industry by motivating and inspiring the talent within it.
The scheme is operated and financed by an independent not-for-dividend company, The Bus Industry Awards Ltd, a subsidiary of Transport Events Group, whose chairman is well-known bus industry figure, Giles Fearnley. The group also runs the UK Coach Awards. The UK Bus Awards Management Committee is made up of stakeholders from across the industry who help run and manage the scheme.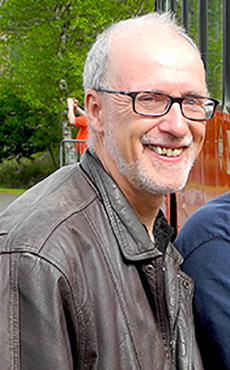 Alan Millar
UK Bus Awards Chairman